Praise God from whom all blessings flow!
If you are a child of God, you have much to be thankful for!  Why do I say that?
One of the Psalms that is upon my heart on a regular basis is Psalm 103 where the Psalmist says, "Bless the Lord, O my soul and ALL that is within me, bless His holy name."
As you read through Psalm 103, you learn that the Psalmist blesses the Lord for the many benefits that he has received from God. These same benefits are the experience of all of God's children. Unfortunately, many of us who call ourselves God's children, are not conscious as the Psalmist of what God has done and is doing in our lives.
I am a big believer that if you start your morning blessing the Lord, every day will be a great day. The success or greatness of your day should not be determined by your circumstances or experiences, but by your faith and trust in the Lord – the Creator of Heaven and Earth.
Scripture reminds us to trust in the Lord with ALL OF OUR HEARTS, and not to lean on our own understanding. That is God's way of saying your perception and understanding is not His. Our perception or understanding of things, is limited. So we can only see what is happening at the moment. Which can often be discouraging.
But when we learn how to see by faith (Heb. 11:13, 27), our attitude, peace and joy will not be controlled by what is happening around or to us. What we feel will be controlled by our trust and dependence upon Christ.
Since life is filled with tragedy, disappointments and uncertainties, it is critical that the child of God build his/her life upon the Rock which is Christ and His Word. Our lives must be built by faith.  Without it, we cannot please God (Heb. 11:6).
This month we focus on two books that will increase your faith and trust in our Redeemer. These two books will teach you how to grow your PRAYER & DEVOTIONAL LIFE and HOW TO DEVELOP 'MOUNTAIN MOVING' FAITH!
The first book this month is:
By Leonard Ravenhill – http://amzn.to/2oXnV8v
In this 200 page short read, Leonard Ravenhill takes the 7 books of E. M. Bounds, one of the best writers on prayer, and condenses the content into one volume. I believe every child of God should read this book. It will challenge you to be serious about growing in your communication with God.
If there is one area that many Christians lack besides daily Bible Reading, it is obeying Christ command to Pray without ceasing.
Prayer is the life blood of the Church and the child of God. If you are not praying, you are not growing and your faith is not where it should be. A lack of prayer could also be a sign that you are self-sufficient or pride filled, and don't understand the words of our Lord who says, "…without me you can do nothing." – John 15:5.
The more you understand this text, the more you will pray. Because you and I are powerless without the Spirit of Christ!
The second  book on my list of books that have changed my life is: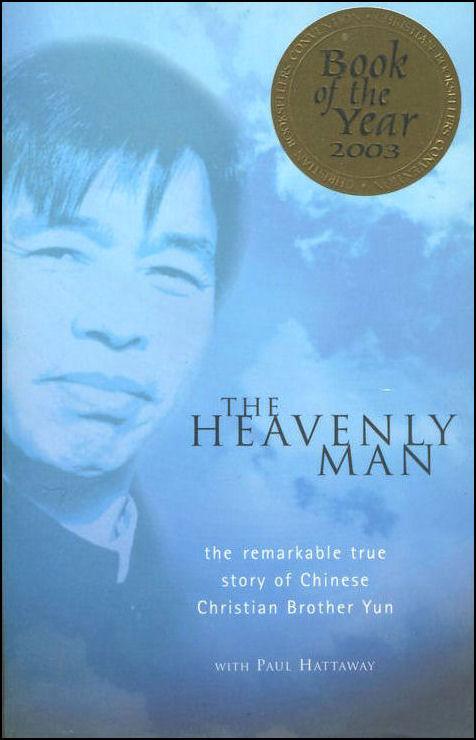 "The Remarkable true story of Chinese Christian Brother Yun"
By Brother Yun and Paul Hattaway – http://amzn.to/2pHQNAW
The Heavenly Man will challenge your faith and theology. Especially if you have embraced the doctrine that God ceased doing miracles after the age of the Apostles. The book gives the life of Brother Yun a Chinese Christian and will help you to better understand the many challenges the "underground churches" in China suffer daily, to live out their faith in Christ.   You will find much in this book to make you cry, shout and praise God for His mercies.  Many of the miracles will make you think of the book of Acts.
If you haven't, take time to listen to the short audio podcast related to these two book titles. The audio should give you more reasons to pick up both of these books and read them. If you take my challenge, I promise you that you will see real change in your faith and trust in the Lord, as you read and apply the things that you learn.  You will find yourself bowing in prayer and praise to God as He reminds you that He alone is on the throne and can do all things!
If you have a question about my podcast or article, I am reachable by email: sisaacs@star991.com. If you have book recommendations, please let me know. I am always looking for additional material to impact my own thoughts!
Get a copy of the books below:
"The Remarkable true story of Christian Christian Brother Yun"
By Brother Yun and Paul Hattaway – http://amzn.to/2pHQNAW
By Leonard Ravenhill – http://amzn.to/2oXnV8v
Have a blessed day!